HISTORY ( AL-OWAIDAH DEVELOPMENT COMPANY  )


VALUES, RESPECT, SUCCESS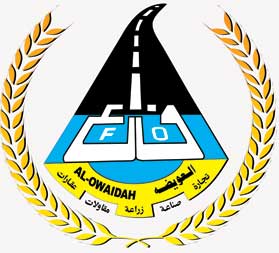 AL-OWAIDAH trade establishment started its activity on 1973 as agent & distributer to many earth moving equipment's in the kingdom of Saudi Arabia. Such as Japanese Furukawa, wheel loaders, German FAUN FRICH, American TEREX, Yoghuslavian IMT Tractors & Japanese WATANABE road rollers.
FURUKAWA wheel loaders prosperity in Saudi Arabia & Middle East markets because of its durability & suiting the different weathers, the company concentrated its activities in this type of equipment that achieved great spread in this area. On 1980, Al Owaidah establishments changed to Al Owaidah Development Co. with the same commercial activity. The company opened new branch in BURAIDAH to extend its service in Qassim& Hail areas. The second branch in Khamish Mushayt to cover the southern area & small branch in Al Khaldiah area for spare parts, & We Are planning to open new branch in Jeddah and Dammam.

The sincerity dealing with customers, the company covetous to provide the genuine spare parts & proper maintenance beside the moderation of prices enabled the company to extend its service to the Gulf & some Middle East countries like YEMAN, SUDAN, EGYPT& other countries.
Al-Owaidah Development Company is now one of the most progressive and dynamic companies in Kingdom of Saudi Arabia. Having Three branches network in major cities, providing the NEW WHEEL LOADERS and full after Sale Service ( Genuine Spare Parts). Al-Owaidah Development company has achieve the landmark of selling more than 7,000 units of FURUKAWA Wheel Loader. Al-Owaidah Development Co is also providing spare parts to companies residing in GCC countries and Yemen.
In 2013 Al-owaidah Development Company start Distribution of Foton Lovol Wheel Loaders from China. After satisfied performance now Al-owaidah Development Company got the Sole Distribution of Foton Lovol Wheel Loaders and other Construction Machinery.